Sacred Space Reflexology/Essential Oils Therapy
We challenge you to take a more holistic approach to becoming and remaining KINGDOM fit. Our offerings (massage therapy, reflexology therapy, yoga therapy and
essential oils therapy
) will assist you in being all that God intended YOU to be. Take a moment and read about the four different modalities we offer.
Reflexology
The foot contains over 5,000 nerves. Each one of these nerves corresponds to a gland, organ or a muscle in the body. Everyday we rely on our feet to get us to our destinations. Yes, the feet are used to receiving this amount of stimulation. However, when we run or walk long distance the feet sends distress signals to the spine, legs and parts of the body.
So how does reflexology work? The idea behind reflexology is that by working the entire foot the reflexologist is encouraging the body's natural healing abilities to address the imbalances throughout the entire body, and not just the area in pain at that moment. By stimulating these nerves it in turn stimulates each part of the body. Reflexology can also help with these painful foot conditions: Achilles tendonitis, Bunions, Heel Spurs, Neuromas and Plantar Fasciitis. Although Reflexology can help with these forms of foot pain, a reflexologist is not treating for a specific condition.
Essential Oils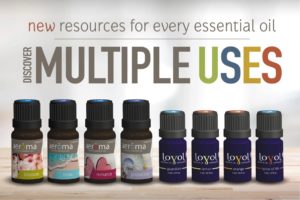 An essential oil is a concentrated hydrophobic liquid containing volatile aroma compounds from plants. Essential oils are also known as volatile oils, ethereal oils, aetherolea, or simply as the oil of the plant from which they were extracted, such as oil of clove. An oil is "essential" in the sense that it contains the "essence of" the plant's fragrance—the characteristic fragrance of the plant from which it is derived.
Here at SSYC we use Be Young essential oils because Be Young Total Health (BYTH) is a family-owned business that is committed to growing and expanding in an effort to better the lives of those who desire expertly blended, premium quality health and wellness products. We have set the bar at the highest level with a commitment to a "Life Restoring, Life Rewarding" philosophy, ensuring that every product and program meets the most rigorous standards in the health and wellness industry the high-quality of its essential oils.
.
Available Relief Sessions:
30 Minutes: $35
Neck, Back and Shoulder Relief: Just for that specific area of discomfort. Let's focus on a quick relief of the daily stresses and posture fatigue.
60 Minutes: $65
This full body experience will allow us to give you more of the benefits of massage; the relief of tension, improve circulation, calming of the nervous system, balancing of the cardiovascular system and relaxation for the mind and spirit. If deeper touch and stretching are your preferences, this is your time to experience the more intensive work.
90 Minutes: $95
The 60 minute session with the additional time, give way for more extensive and focused work.
90 Minute Stone Massage: $115
With the tool of carefully heated stones, the deeper tissues enjoy the relief stimulated by the stones and the massage.
Package Prices: (all packages expire in 6 months)
Package of 3 Massages Package of 6 massages
60 Minutes $180 $360
90 Minutes $270 $540
Gift Certificates are available. Silver Sneakers Discount: 10%